Are you in need of a Night Out Mom and Dad? If you said Yes, then parent's you deserve that date night! As couples and parents, a night out can be so refreshing. But where do you leave those beautiful little ones? Keep reading to find out more about some great parent night out ideas that you might not have heard about or even thought of.
After becoming a new mom myself I remember being excited for our first date night away from the baby. It meant we could get a few hours together to enjoy a romantic evening with an uninterrupted conversation. It was crucial that we continue to spend quality time together since this journey of parenting can be so exhausting. That first date night was amazing! I can't even begin to tell you how beneficial this one night out was for us as new parents. That made me try to ensure that we continue our parents night out regularly. It is said that couples who have regular date night have better communication and less likely to bump heads. Plus trying new things together creates a sense of closeness reminding your that you are in this together.
As first-time parents, we were fortunate at the time to be living with family. Which meant we didn't have to look far for childcare. We ended up leaving our newborn son with grandparents for our first parents night out. However, over time as parents, our needs began to change and we no longer lived with the family. The kids were older and their needs were also very different. This is when I began my search for local childcare resources that could be more than just a babysitter. I was in search of childcare resources that would cultivate a learning environment for my kids while I was away.
Parents, I know how challenging it can be for you to locate reliable childcare. This is especially true when some of you may not have family or friends nearby you to help out with childcare. That is why Fort Lauderdale Moms Blog is bringing you the Ultimate Parents Night Out – A Guide to Childcare.
Family & Friends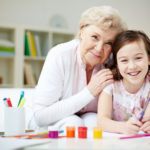 As I mentioned before family (Aunts, Uncle's & Grandparents) are a TERRIFIC childcare resource when it is available. I like the sense of familiarity that the family offers and knowing that my newborn would be in safe hands. An added perk of leaving your little ones with family or friends is that it doesn't come with a hefty price tag, most of the time it is FREE. However, not all parents have family or friends nearby, that why I have done the research for you and have a list of awesome resources coming your way.
Other Parents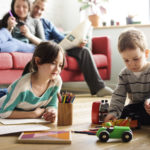 Another great resource for making a parent's date night happen is teaming up with another set of parents you know who also want a parent's date night out. You can offer to watch their kids one night so they can get the much need parents night out. In return, they can watch your kids the following Friday night so everyone WINS. I've read that some families love doing this because they can coordinate with friends who have kids the same age as theirs. It allows you to plan ahead with other couples if you wanted to double date. I have not tied this out yet but I can see how this could be beneficial for plenty of parents. Each couple is helping one another out so they both can get the infamous parent's date night and saving on babysitting cost.
Care.com is one of the largest online platforms that families use to find childcare along with senior care, pet care, housekeeping, and tutors. Care.com allows parents to create a free basic account or a paid featured profile. This allows you to post a caregiver job online and then wait for the caregivers to respond to your request. Keep in mind you now literally assume the full responsibility as an employer for your caregiver. This means background checks, taxes, and legal paperwork. However, the ball is in your hands as you are able to sift through the many responses to find the best one the fits your family needs. Even though care.com seemed like the most popular resource I found that I was overwhelmed as a new mom with all the responsibility falling onto me to be an employer now. This might be a great option for you and your family. Some love this platform and it works perfectly for them. For me, I had to find another way to secure a sitter.
During my childcare search, I found a locally owned business College nannies + sitters + tutors of Weston providing excellent childcare resources to parents. Their name says it all, they are providing parents with a variety of caregivers to choose from that best fits their families needs. Personally, I used their babysitting services on weekdays when I need a sitter for a few hours. What I like about College nannies + sitters + tutors of Weston is that their sign up process is so simple. You can just answer a few quick questions about what your needs are as a parent, number of children that need child care, then they do the rest. With College Nannies your worry free about playing the role of the employer to your new nanny, they take on the full responsibility. This means they are responsible for background checks, taxes or any additional legal paperwork, not you! You get a qualified caregiver for your families needs at an affordable cost without having the duties of a regular employer.
Organized Play Centers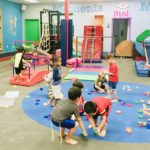 My number one recommendation to all of my friends with kids or new parents is MyGym. Our family loves MyGym for their daily interactive classes and the amazing staff that has become like family. While attending their daytime classes one of the Dad's mentioned that they didn't have family nearby by and that he and his wife used MyGym's Parents Night out regularly. I thought this was a great idea and kept it in mind if we ever needed to use for night out. I recommend that you check your local areas for organized play centers that may also offer and organize a Parents Night Out. MyGym Plantation offers Parents Night Out every second Friday of the month to both members and non-members. On Friday night parents can drop their kids off for a two-hour block, for a well deserved night off! While the kids have fun at their MyGym Pajama party, mom and dad can sip wine and appreciate one another.
Are you ready to plan your next Parents Night Out, now?
Great! We hope we've got you excited and thinking of some out of the box options to keeping it alive…your marriage and the children of course. We found some super creative options in Broward County and this is just a glimpse of suggestions. We have more amazing resources coming your way in our NEW Fort Lauderdale Moms Blog Ultimate Parents Night Out – A Guide to Childcare in Broward County. Look for this guide along with some amazing discounts that we have customized just for you, our readers. It's all coming your way soon so…stay tuned!